Add your routes. How does it work?
Adding personalized offers to S.B.I.'s search engine. Create an offer in 5 minutes through an easy process.
This is a specially-designed tool to help you create and publish personalized offers, to be immediately available via Shuttle Booking International's search engine, and ready to be reserved by visitors. Follow the instructions below in order to successfully create and publish your offers.

1
Select the type of transfer
We offer two types of transfers: one-way or round-trip.
Note:
1 – If you create a "One-way route" from point A to point B, it will generate one unique offer. Create the return route from point B to point A, in order to create the second offer.
2 – A round-trip route will automatically generate four corresponding offers and will be assigned to a unique route ID.
Round trip from point A to B & B to A. Round trip from point B to A & A to B.
One-way route from point A to B. One-way route from point B to A.
One-way offers will display only half of the price, registered for the round-trip offer when a service is requested in the search engine by visitors.

2
How do you create an offer from point A to point B?
Start adding new locations, in areas where your company operates.
Select the menu: Add a New Location, then enter: Type of Location and Location Name.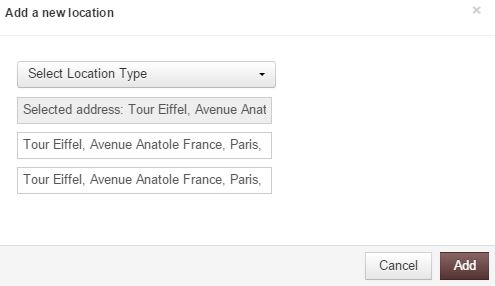 It will appear immediately in the database, available for creating your offers.

3
Select the type of service you want to offer
We offer Private Transfers and Shared Transfers. The pricing may vary, according to the type of transfer selected.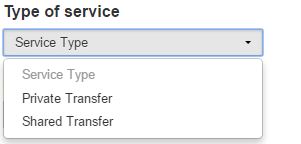 4
Pricing options
Private transfers and shared transfers.
The quote submitted for a round-trip service will be divided in half when a one-way service is requested for Private Transfers and Shared Transfers. Make sure that you have entered the correct quote, and that you have selected the correct type of transfer. These are the currencies we work in: EUR/USD/GBP/AUD/CAD.
For shared routes, enter your price per passenger. The price will be multiplied by the number of passengers for the service.
After finalizing the process, save the information that you have entered in order to create your route and publish your new offer in the SBI search engine. It will be available online immediately and ready to be booked by visitors to our site.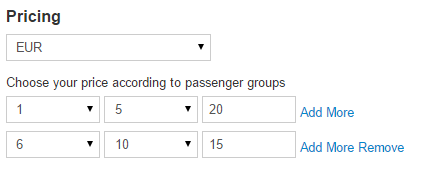 5
View your routes
Manage your offers, and feel free to modify your routes and pricing options, or add more routes at any time.

6
Your offers are now available via our route search engine, ready for reservation.