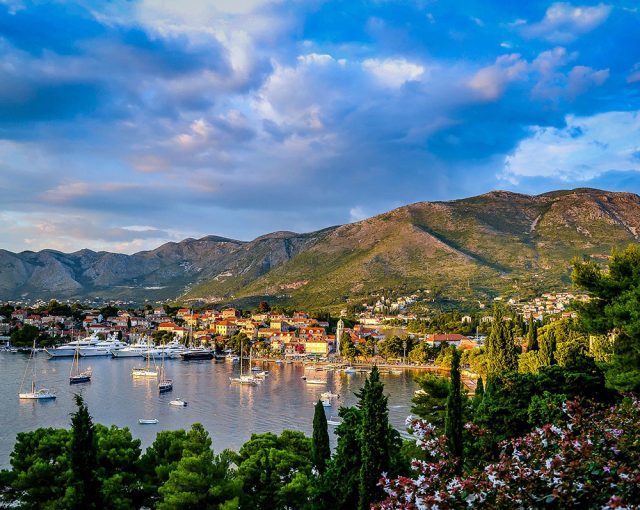 Podgorica Airport < > Tivat, Montenegro private airport shuttle transfer
Reserve your Podgorica Airport to Tivat, Montenegro private airport shuttle transfer ahead of time.
Our local suppliers in Montenegro will be happy to provide you with your required ground transportation to anywhere there. We provide pickup and drop-off services to your local accommodations, hotel transfers, cruise terminal drop-offs, as well as connections with train platforms.
When visiting Montenegro, take a walking tour in Tivat. It's located on Boka Kotorska Bay. Although it is the youngest town in the region, Tivat has a lot of interesting and attractive destinations. The Buca Renaissance Summer House in the center of city, Ostrvo Cvijeca ("flower island") with its sacred monuments, Gornja Lastva at an altitude of 300m, the magnificent beach at Plavi Horizonti and Sv. Nikola Island are tourist destinations you should visit while there. The city itself has the a natural marina, Kaliman. Tivat is also the only place on the shore with an airport. Choose from a number of cultural events, such as Bocarska Olympiad and Ljetnje Feste. But the one place you must visit is Porto Montenegro. Tivat is now one of hottest tourist spots on Mediterranean thanks to Porto Montenegro – a new, modern marina for luxury yachts.
Click here to book your private airport shuttle transfer for one to three passengers from Podgorica Airport to Tivat.
Find your ride worldwide. www.shuttle-booking-international.com
Follow us on your preferred social network, and stay informed and other airport transfers we offer around the world!
Facebook
Google+
Twitter